Inventron has a strong knowledge and experience on embedded secure payment. We have developed secure cash register, secure fiscal printer, fiscal box, front-office and back-office applications for payment. The payment products that are designed by Inventron are used in Turkish and Kosova markets by thousand of customers. Inventron has the IP of  full stack of software and hardware libraries used in its projects.
Inventron has the below capabilities for electronic payment
Common Criteria EAL 2 Certified Software and Hardware
Product, Tax, PLU, Section, Currency Support
Fiscal Memory Management
Daily Memory Management
Electronic Journal Management
Embedded Sales DB
Event Log Management
Statistics Management
Role Based Access
SAM Card Based Authentication
Public Key Cryptography
Tamper & Mesh Management (Security and Alarms)
Remote Management
Remote Firmware Upgrade
Secure Server Connectivity Options (TLS, SSL, HTTPS, REST etc.)
EFT-POS Connectivity
Peripheral Support (Barcode Reader, QRCode Reader, Scale etc.)
Multi-Language Support
Embedded Linux Based
Plugin Support
Loyalty Support
Extended Services Support
Life cycle management
10 year security retention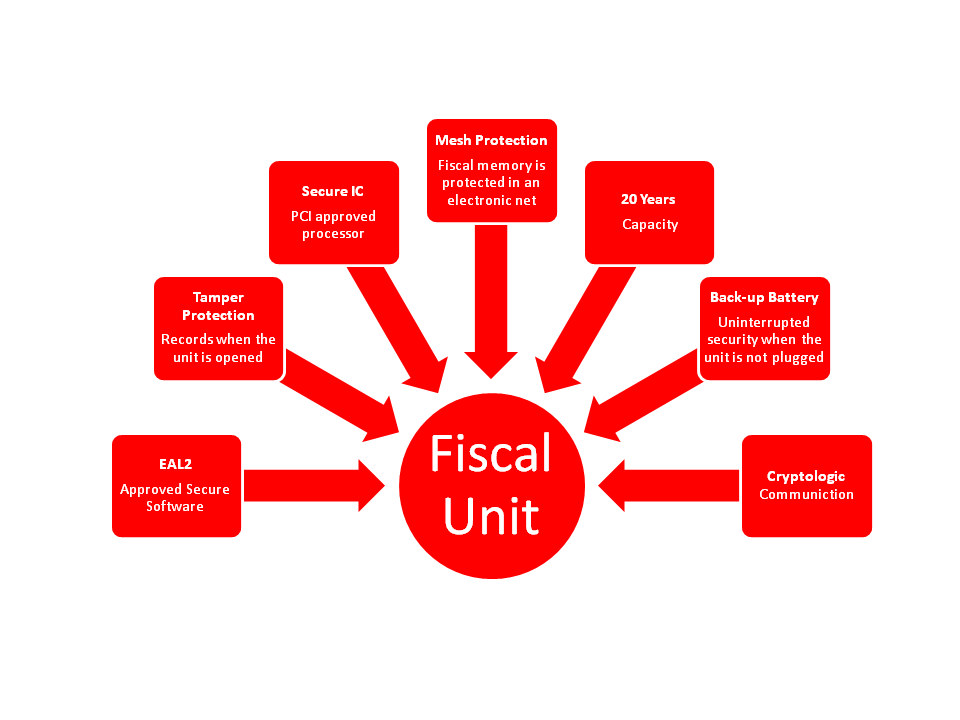 Figure 1 – Fiscal Memory Specifications
The detailed platform architecture can be seen below: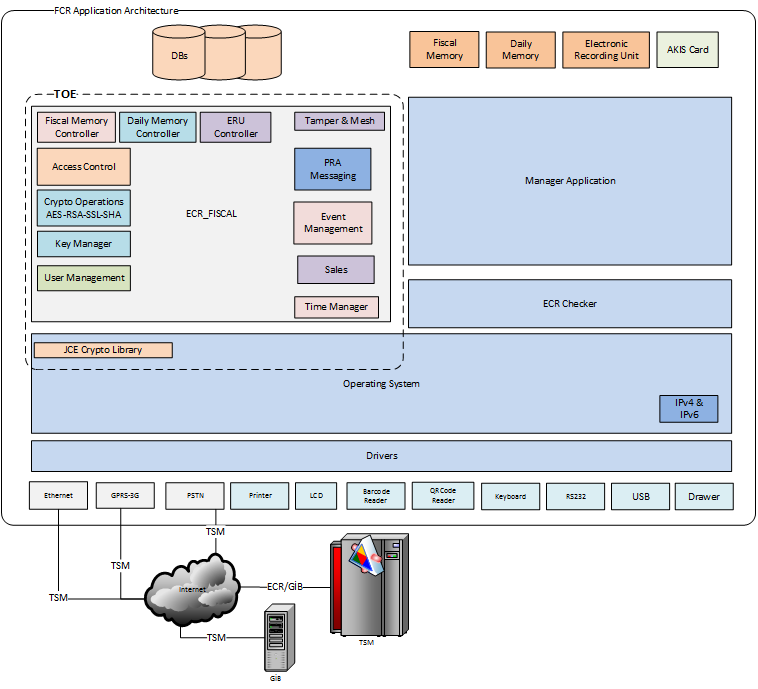 Figure 2 – Platform Architecture
The platform is fully compatible with Inventron IoT Gateway and Inventron Trusted Service Manager.